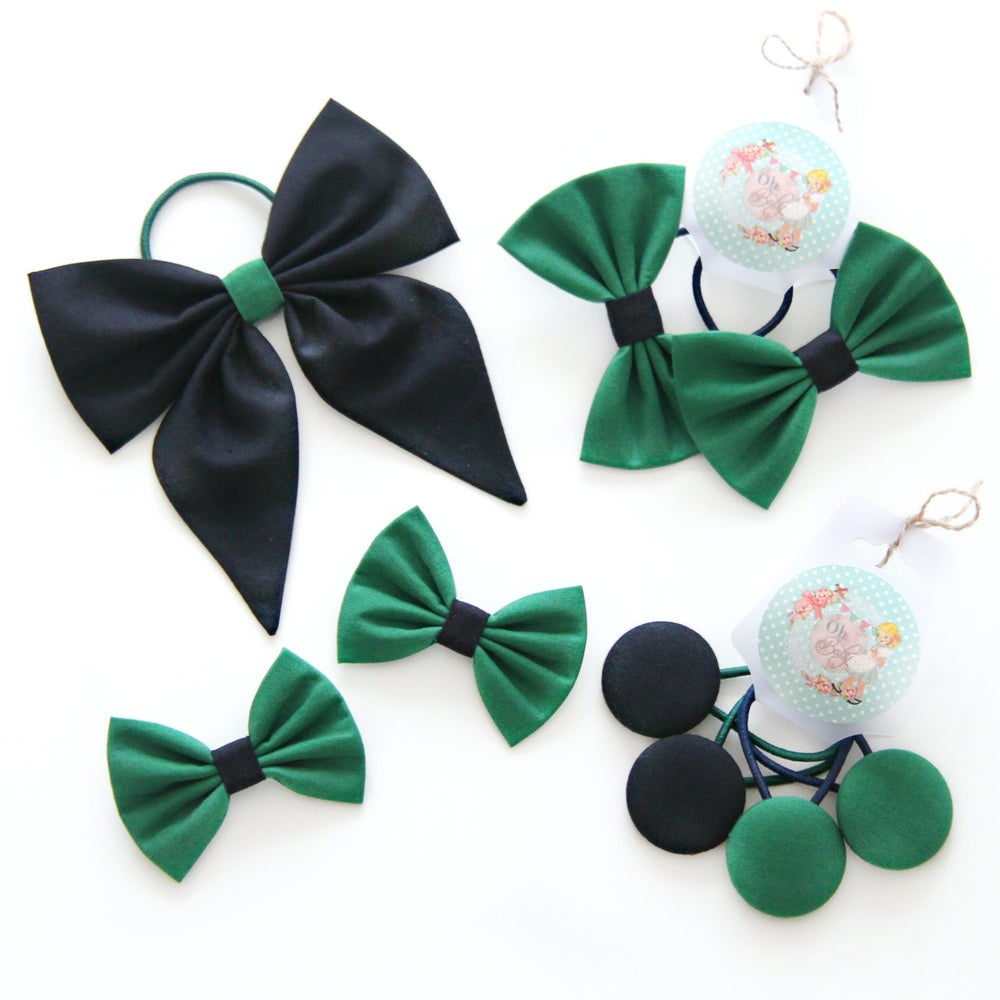 Back to School READY MADE Set ~ Navy Blue & Green
$

45.00
It's time to farewell our darling children as they embark on one of life's greatest adventures... Back to school!
These ready made school sets have taken the worry out of decision making that comes with custom orders, and will be forwarded via boxed and tracked postage, the very next business day after your purchase.
Your READY MADE School Set includes the following items, as pictured:
1 x Statement Size Tails Bow Hair Tie (navy with green centre) ~ perfect for pony tails
2 x Single Bow Hair Ties (green with navy centres) ~ perfect for piggy tails or at the bottom of braids
2 x Dainty Bow Hair Clips (green with navy centres) ~ for pinning back fringes
2 x NAVY Fabric Button Hair Ties
2 x GREEN Fabric Button Hair Ties ~ great for quick hair styles
ALL accessories are lovingly attached to the highest quality black elasticised hair ties. Thank you for supporting handmade!